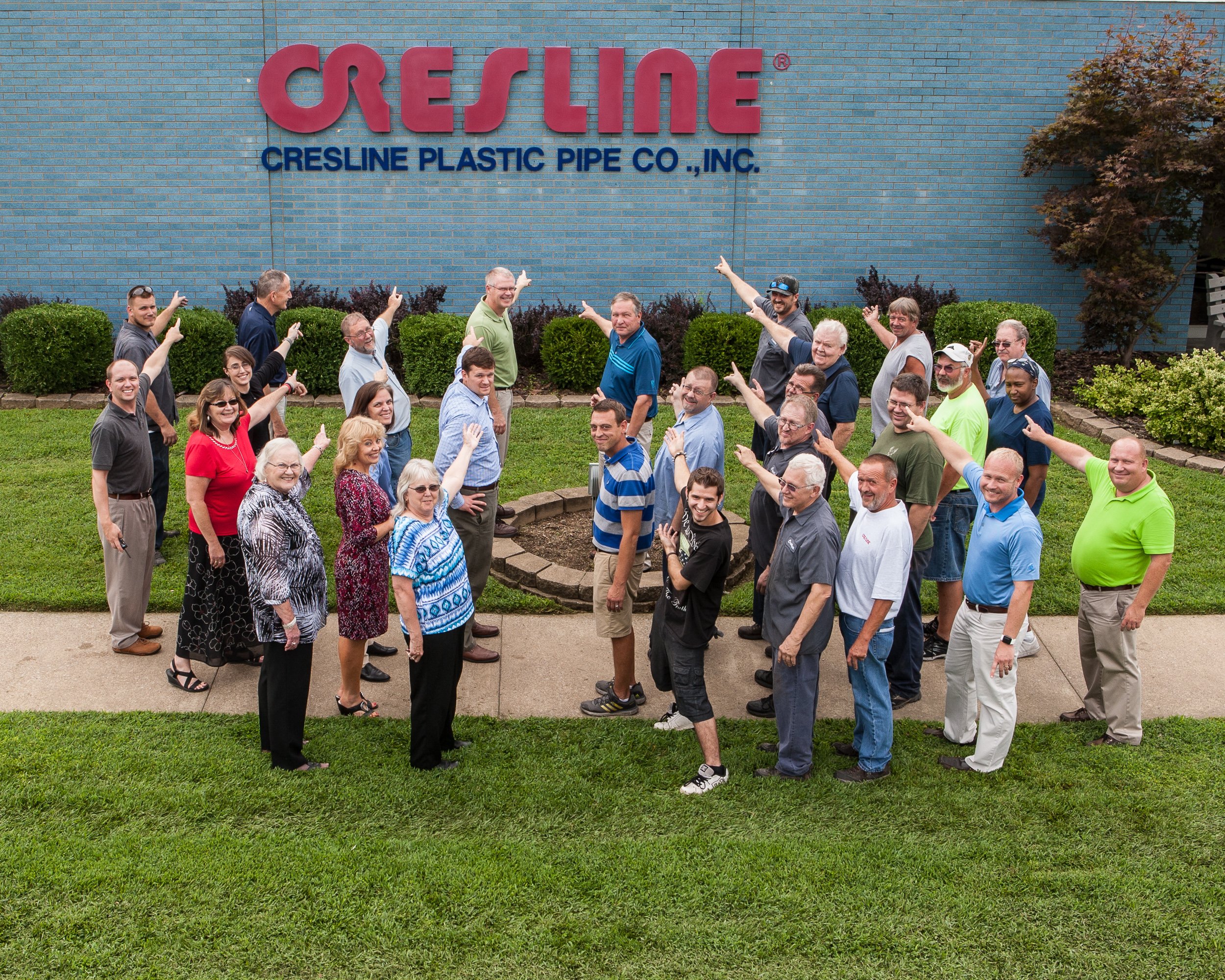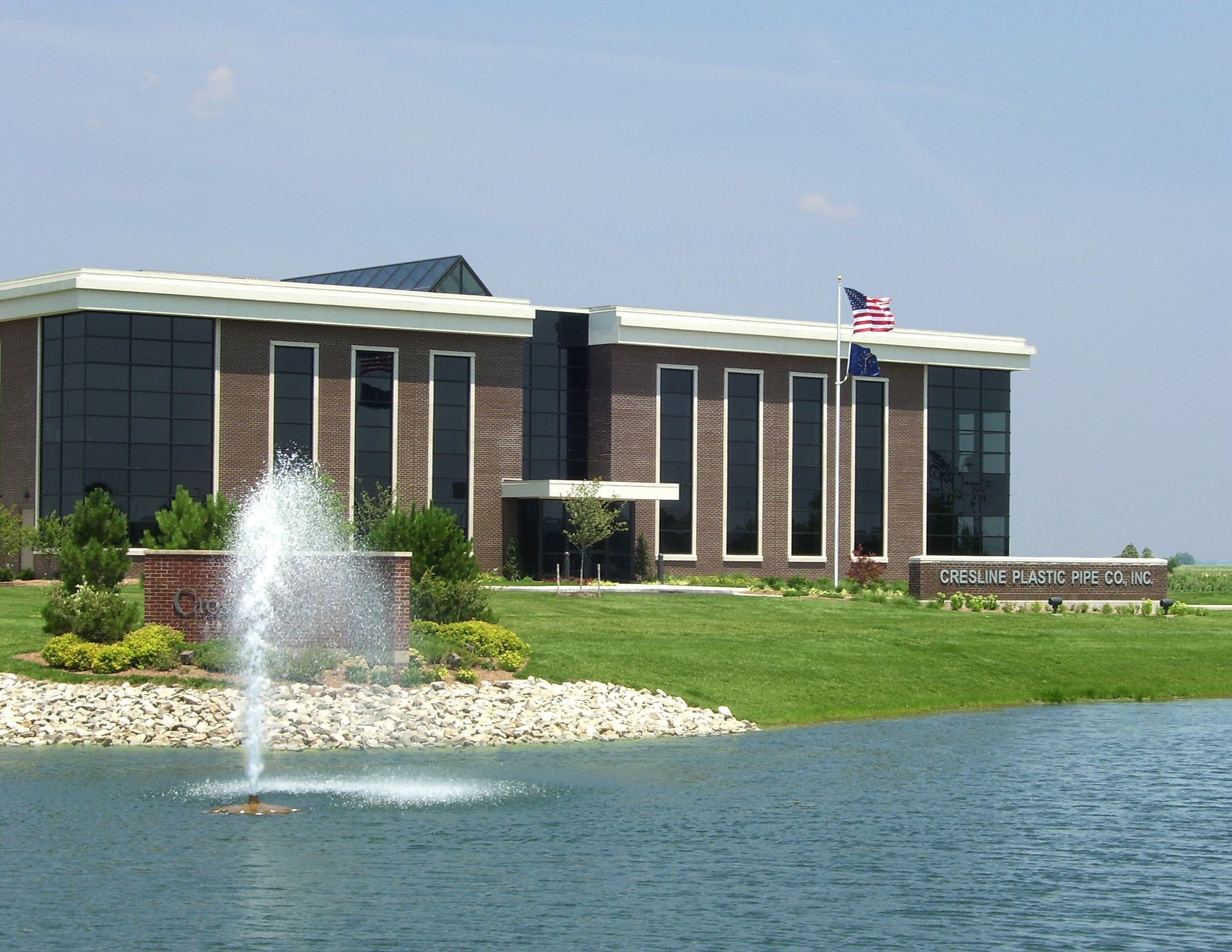 Evansville, IN   Corporate Building
About Us
We are a group of companies manufacturing and distributing plastic pipe throughout the U.S. under the Cresline name. We trace our roots back to 1949, making us the oldest, most trusted name in our industry. Our companies are privately held, fourth generation, family-owned U.S. operations known to produce the highest quality products and deliver them with industry-leading service. Our experienced management teams and dedicated, loyal employees have exceeded our customers' demands for more than seven decades.
Cresline is unique in that we offer a full range of piping products for a wide variety of uses throughout the U.S. and do so with an extensive range of plastics including PVC, Polyethylene, and FlowGuard Gold® CPVC.
Our plants are located across the country to best serve our customers. Cresline Plastic Pipe Co., Inc. built its first plant solely for the production of plastic pipe in Henderson, Kentucky in 1966. This was followed by plants built in Mechanicsburg, Pennsylvania in 1973, Council Bluffs, Iowa in 1978, and Corsicana, Texas in 1985. Cresline-West, Inc. was formed in 1992 with the acquisition of the Swanson Company's pipe manufacturing plant in Phoenix, Arizona. Our latest state-of-the-art pipe manufacturing facility was constructed in Chehalis, Washington in 2002 and operates as Cresline-Northwest, LLC.
The Cresline companies are complemented by our two sister companies. Crescent Plastics, Inc. produces unique custom plastic extrusions. Wabash Plastics, Inc. manufactures leading-edge custom injection molded plastic parts.
We are leaders in our industry and communities and place our highest emphasis on integrity and the safety of our employees. As the oldest American plastic pipe manufacturer, we were instrumental in developing the plastic pipe industry standards and certifications in place today. We proudly continue this commitment to the service of our industry.
Although we have grown tremendously since 1949, we still feel like a small family operation. A long-standing corporate goal continues today: We want to be the best supplier our customers deal with.